Today, perhaps the phrase "minimalism lifestyle" is no stranger to us anymore. Minimalism became popular in the 50's and 60's. Compare with others lifestyle, this one is quite a new notion. For example, Gypsy came from India before the 10th century, Wabi-sabi was founded in Japan since the 14th century, etc… So, what is the "minimalist lifestyle"? And how does this lifestyle affect hotel interior design? Let's take a look inside this philosophy in this composition.
The minimalist lifestyle, to put it simply, is a lifestyle, a very simple lifestyle with only a very small number of essential items, we simplify the physical living space around us, and thereby simplify our spiritual life. Up to now, there are no standards for minimalism. It is not that we have to live with 4 shirts, 3 pairs of pants, 4 pairs of shocks, or we have to throw away all books and papers to be called a minimalist. It is up to us to decide how the standard of living is minimal.
Minimalism is not about simply cutting the amount of furniture around us, but also simplifying our spiritual world. In a society where information technology is extremely developed today, every morning, just opening our eyes, a mass of information of all kinds enters our brain. When we live in a minimalist way, we'll know to sift out what really matters, how to focus on the things that matter so we can enjoy our space and then live our life lighter.
Of course, there are obvious downsides of having less clutter. But the real benefits of minimalism extend much deeper, more and broader than that. Here are 6 benefits that minimalism can bring to our life:

1. More time :
Objects take time, energy and freedom. The desire to have more and more forces us to devote more and more time and energy to the management and maintenance of our belongings. This is how certain objects are supposed to help us end up governing us. The things we own end up owning us. We stay focused on what we don't have instead of taking advantage of what we have.
When the sorting of our objects is done, we waste less time to tidy up, to clean, to organise. This frees us up time to do things we really love, or see friends or loved ones that we appreciate.
Another area that isn't material and that we approach with minimalism is relationships. No longer imposing on ourselves to see certain people out of social obligation frees us up time. Minimalism allows us to save time for ourselves or to see people we really want to see.
2. More space, more creativity, more life :
Overflowing belongings can shatter creativity and bring life out of tune. To be more concrete, imagine our living space as computer memory, it cannot imput the new documents once its memory is full.  Conversely, the more space we have, the more we can live. We don't need to fill all of the spaces we have. Space has the same value as objects, if not more.  Our homes are the receptacles of our life, living space to rest, create, play, we must have room for that. We need space to let our thoughts and ideas run free. The great thing about space is that it puts the things (people) that really matter to us in the spotlight.
3. More money :
Minimalism allows us to better control our spending and regain control over our money. So we have more money for what is important to us. More money to live experiences rather than spending it on material goods.
4. Less stress :
Less stuff, less stress. Think about all the energy we spend to acquire an object: planning the purchase, reading reviews, looking for the best price, going to buy it in store, bringing it home, finding a place to put it on, learning how to use it, clean it, maintain it, insure it, protect it, try not to break it, change parts…
Seeing this waste of time, money and energy, we say to ourselves that ultimately, it is our objects that possess us and not the other way around. We have acquired an object, but its share of constraints. We buy things to keep things for our lives, not for additional headaches. Life is simple, our wealth was our ability to learn, to live, to have fun.
5. More freedom :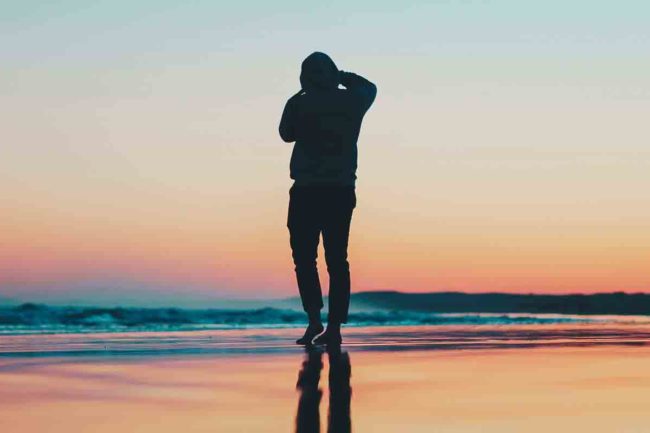 Imagine if tomorrow we are offered the possibility of moving to the other side of the world, what will we do when we can't bring all of our belongings with us and we have too much stuff which prevent us from moving freely. Objects can weigh us down mentally too, we can feel heavy, limp, tired, and too sparrows in a too crowded room. Without the weight of all our things, we feel more energetic and ready for anything.
6. More self-confidence :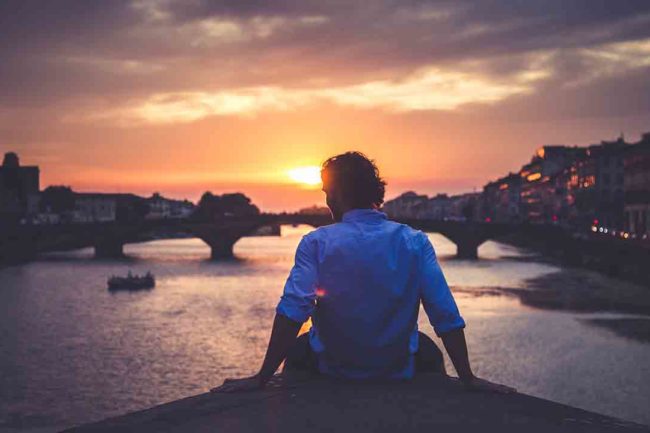 Sorting out allows you to get to know yourself better. Because the sorting out forces us to ask ourselves many questions, even questions that we have never known how to ask in our life. We have to ask ourselves what we want, what we don't like, what we hold, what we don't need.
Minimalism forces us to position ourselves, to make choices and therefore to assert ourselves.
In addition, minimalism makes us understand that we don't need to have a lot of objects to be more self-confident. We don't need huge belongings  to express our value. We will find that we can do it on our own and we will be all the more confident about it.
The moment when I recognized that I can be more confident without a mass of belongings is when I was 16 years old- age of desire and a bit extravagant. At the time, I was participating in a highschool singing contest, most of my competitors were the students from upper class. They wore beautiful clothes that I've always wanted because I think if I wear them, I can attract more audience and then be more confident. But it's not the true because even they were wearing the most beautiful dresses, I won this competition and I won it due to my capacities, not by my outlook.
7. More in the present, and less in the past :
Keeping too many sentimental items that reminds us of the past and prevents us from living in the present moment. Looking at objects of sentimental value automatically draws us into the past, and the time we spend thinking about the past prevents us from living the present or building the future.
8. More happiness :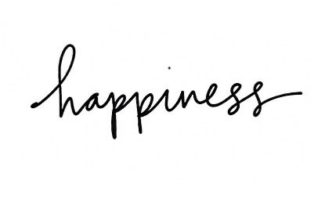 There are obvious advantages, such as having always tidy accommodation and easier household chores. But it also drives deeper change by giving the chance to reflect on what it really means to be happy and feel better. Getting rid of our belongings is more than a simple sorting exercise. It allows us to think about what true happiness is, what we really like, and what we really need.
Minimalism doesn't stop as a lifestyle, but also integrate in the architecture design.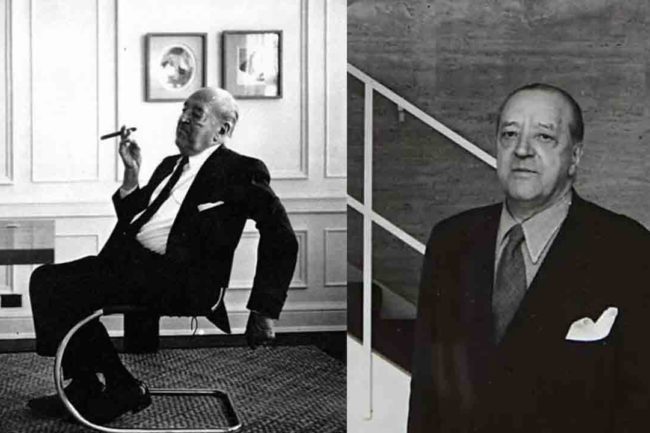 Ludwig Mies van der Rohe (1886-1969)  is a great German architector, he is known as father of minimalist architecture design. Ludwig Mies van der Rohe laid the foundation for minimalist style, with simple, clean and delicate space, using planes, lines, perpendicular lines, and so on.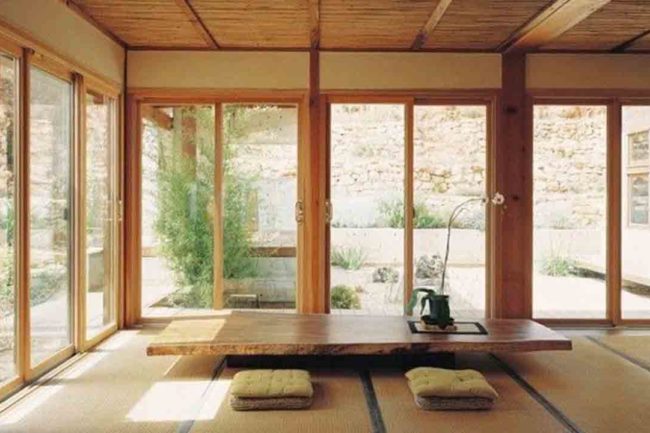 Minimalism in architecture has content and layout according to the principle "Less is more", which means ultimate simplicity, as simple as possible. However, for some architecture, minimalism can bring the simplicity, monotonousness and a bit rigidity, so instead of looking and judging from the outside, we need to expand and think and feel the special beauty of this style.
Minimalism in the interior architecture design attracts its simplicity and sophistication. The interior has minimal lines, few detail and reduces maximum quantity, especially, every detail has certain meanings in order to create the most harmonious and airy space.
Minimalist architecture is extremely popular in Europe- a cradle of interior architecture in the world. This style also directly affects other trends, interior architecture style of the other countries Nordic from the 90s to the present, and also spread to countries in the Americas.
In Asia, this style appeared for the first time in Japan. That is why Japan is considered a master of minimalism, this style can be found in almost every building in Japan, both contemporary and traditional.
As we know that each has its own design mindset. But there are some main features that make for a minimal style:
1. Overall space "Less is more":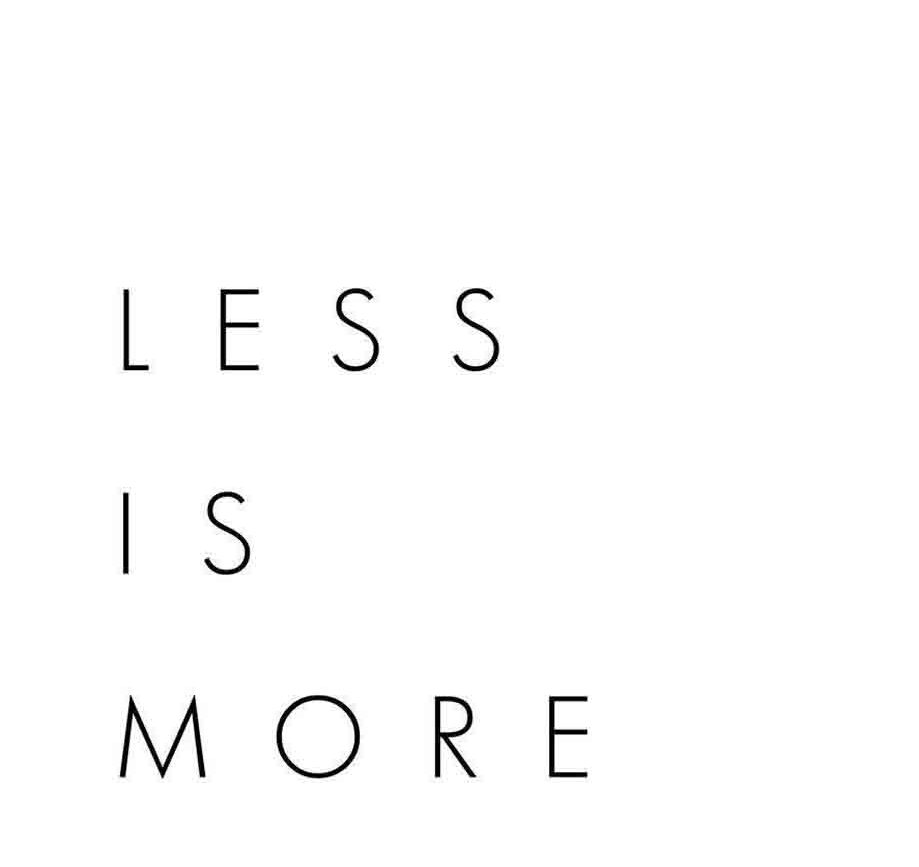 "Less is more" is a main principle which Ludwig Mies van der Rohne proposed for this style. In general, minimalism here is understood as refinement and reduction of the details. The furniture is as streamlined as possible, eliminating unnecessary items, so the meaningful functional items are minimized, instead of that is something smart, simple and integrating many functions in 1 product.
2. Color restriction: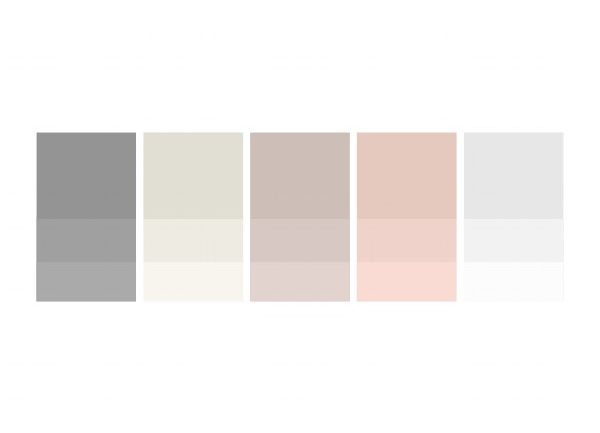 From building houses to choosing furniture, all must be reduced in color. Do not use more than 4 colors in the same perspective, it is best to use 3 colors: 1 for background, 1 main color and 1 accent color.
In which, neutral color is often used as wall's color to make a perfect background for interior furniture. Soft tone, when combined  with minimal lines, makes minimalist style more elegant and refined.
The contrast between the neutral tones and the furniture colors also creates the originality of minimalist style. White is always used as the color of the wall because it helps to stand out, increase the value of surrounding colors, and create an airy, spacious and cool space.
3. Using lighting as part of the design: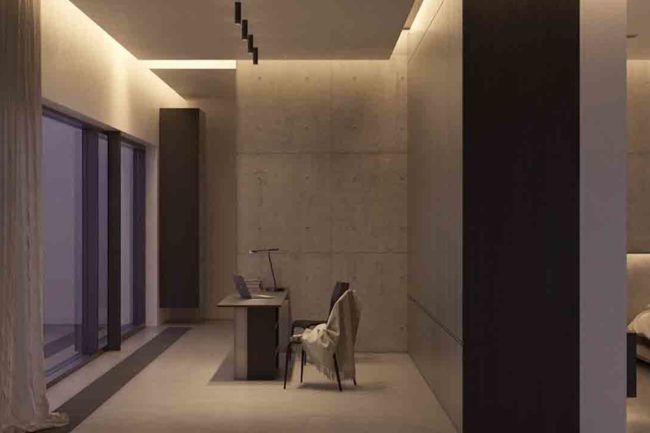 Lighting as part of the decoration gives the most powerful visual aesthetic effect. The use of lighting to emphasize important areas through shadow effect on furniture, helps to flatter objects and other elements in the house architecture.
To create the best light effect, architects usually use natural lighting filtered through barrier screens, curtains or canopy to create a  color effect, in addition to helping to create a highlight in the shape and structure of decorative elements.
4. Using furniture: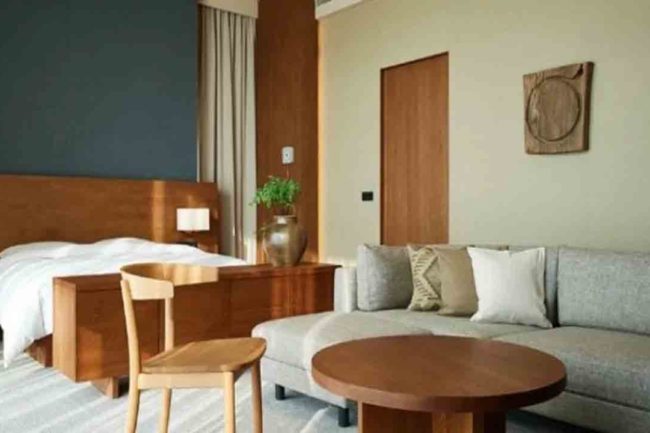 Almost all of the furniture is a bit of European modern interior and has a simple design to create harmony with the minimal interior design of the house. However, all the lines of the interior are simplified, but they are extremely delicate enough to make home space impressive and outstanding.
One of the sectors affected by this style, both in terms of design and philosophy, is the hospitality industry. To respond to customer trends, customer needs and wants, many hotels around the world have applied a successful minimalist style in the architecture and they have been positively received by the most travelers. So let's look inside what they have done to accelerate this kind of hotel to the public.
As we know that each designer has its own design mindset and each hotel has its own history, consequently, countless hotels are minimal but neither one is like any other. Some reflect asia philosophy, another apply the western modernity, etc… But in general, they use as few materials as possible and make the guest feel entirely removed from the bustling municipality.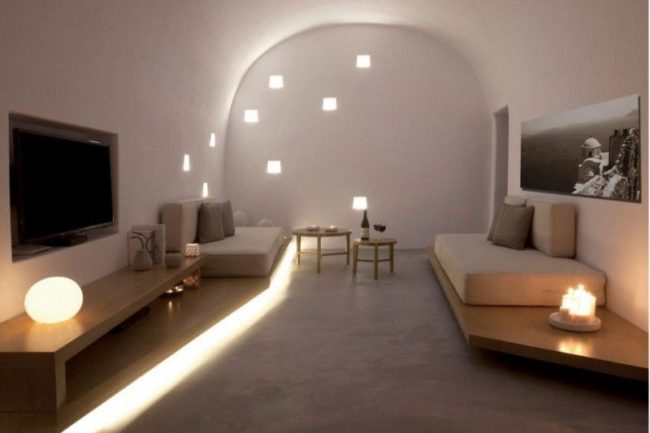 Anemolia Villa – Traditional Japanese Inn With Modern Remake
For instance, Muji Hotel Ginza's interiors convey an atmosphere typical of sustainable principles of this Muji company: natural materials, alongside upcycled products with a small number of room including traditional Japanese textiles. The hotel aims to become a base for visitors to enjoy a deeper immersion in Ginza and Japanese culture.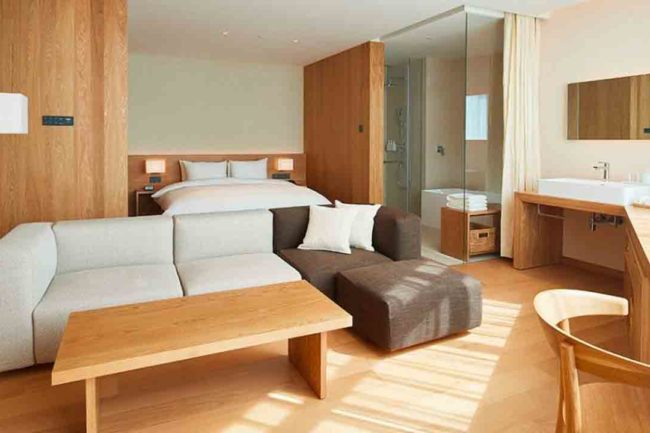 Muji Hotel in Japan
Of course, the biggest challenge when implementing a minimalist approach, regardless of industry, is eliminating unneeded items and features, without stripping out so many amenities as to come off as being uncomfortable to a customer. To resolve this quest, some world-renowned hotels have found that integrating local artwork in hotel common areas and incorporating the same unique design into the entire facility and amenities receive positive feedback from guests in terms of aesthetic. As the biggest challenge of a minimal lifestyle, knowing "what is  matter" is hard for hotel designers. However, all has been just the starting, so more examples of avant-garde hotel minimalism are bound to appear soon.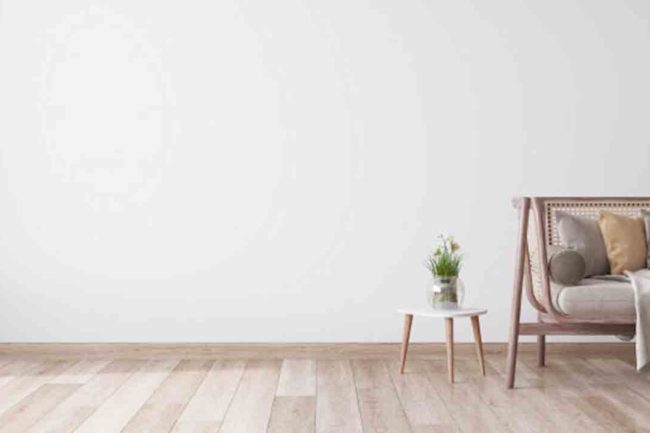 In conclusion, minimalism might reflect a reality that humans increasingly tend to be the simplest. But it doesn't mean the elegance and luxury lost their place. More than that, the combination of both lifestyles might become trendy in the next time. After all, the most important thing is still the choice of each person to suit their circumstances and needs no matter it is minimalism or perfectionism.
NGUYEN Thi Thu Hang
Bibliography:
https://www.theminimalists.com/minimalism/
https://simplelionheartlife.com/what-is-minimalism/
https://perkinsarchitecture.com/what-is-minimalist-architecture/
https://www.uniqhotels.com/blog/13-best-minimalist-hotels/
https://tophotel.news/minimalism-the-newest-trend-in-hotel-design-2/
https://hoteliermaldives.com/saying-yes-to-minimalist-and-natural-design-in-hotels/